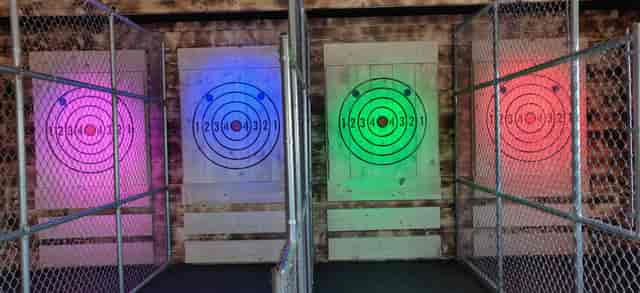 Axe Throwing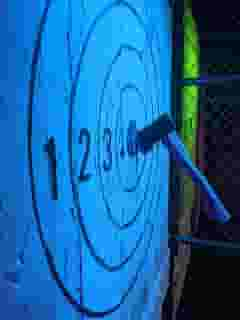 Bullseye!
Locations available:
Hadley, MA
Kingston, MA
Milford, MA
Portsmouth, NH

Axe Throwing is all about having fun with a healthy dose of competition "thrown" in. Axe us about private events, corporate, team building, holiday parties, birthday parties, bachelor/bachelorette parties, and gender reveal parties. Must be 16 or older to play. Limit 4 guests per bay.

RATES:
30 minutes: $13 per person
60 Minutes: $20 per person

AXE THROWING HOURS
From open until one hour prior to closing.
Walk-ins are always welcome but we recommend that you make a reservation to ensure your time slot. Please call your local PiNZ to inquire. Save time by completing your axe throwing waiver in advance.

All participants must observe the axe throwing rules: NO open-toed shoes, NO carrying axes past black lines, Always keep eyes on the axes, Don't throw axes until each person is ready, Don't retrieve axe until each person has thrown, one (1) axe per target, Inform staff of any injuries or loose target boards, NO flipping axes at any time, Intoxicated people will be ejected from the premises, NO food or beverage past the black line.