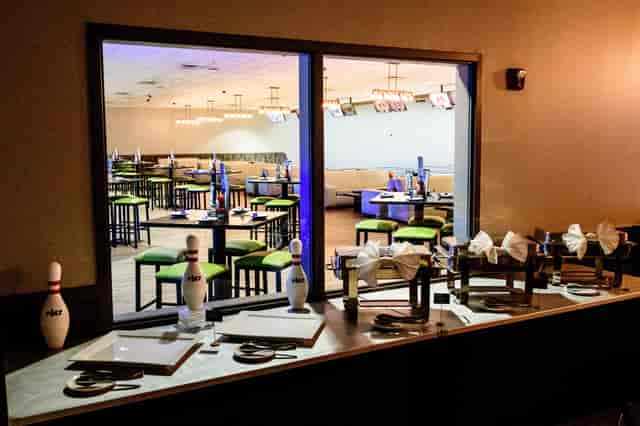 Party Planner
Party Planning at PINZ
It's easy - we let you call the shots. You choose from a range of menus, all-inclusive packages, activities and bonus add-ons! We offer expert event coordinators and staff to collaborate and execute the event of your dreams - a team with the experience and knowledge to know what your party needs.. even if you haven't thought of it yet.

-All-inclusive packages with chef-inspired menus
-Premium bar selections with creative and custom cocktails
-One-of-a-kind entertainment venue
-Professional event planner and team
-Dozens of state-of-the-art arcade games
-All kinds of social games + attractions to keep the party going

PiNZ custom-tailors your party to impress and gives your guests an event they will never forget. Whether it's an office party, social club, birthday, bachelor/ettes or just a weekend to remember, we'll take the work out of the planning and ensure your guests leave with a story worth sharing.
Learn More About Our Parties
Livin' that 5 Star Life
We had a Lacrosse group of 18 players plus family members. We reserved a pizza party on Saturday evening, and the event was great. The location is perfect and near UMASS. All the kids had fun bowling and with the video games afterward. They also enjoyed pizza and drinks. We had a perfect setup with the lanes and tables for parents.
— Felix T.


I just had my son's 9th bday party in Kingston. The kids had a great time! Food and service were excellent as well.
— Shawn A.


I had my son's 8th birthday party at PINZ yesterday. All the kids had an excellent time bowling, and at the arcade, the pizza was yummy, and the service was fantastic. We will be back!
— Kelley F.