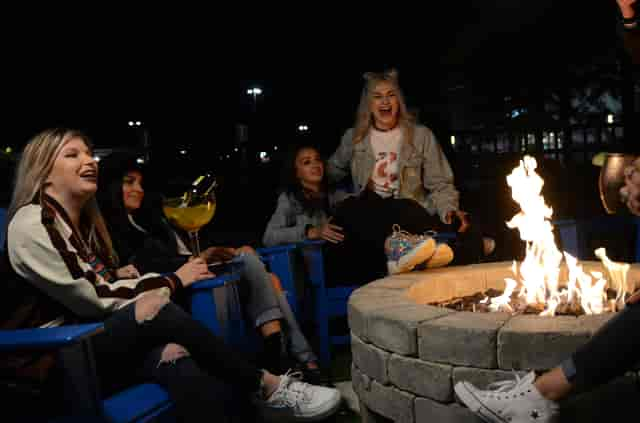 Party Menus
Party Menus
Bar Options
Click into each for more information
Life of the Party Platters
Our chef-selected party menu is guaranteed to please the pickiest of partiers!
Half Platter feeds 12-15 people // Full Platter feeds 20-25 people
Foodie Stations
Minimum 15 guests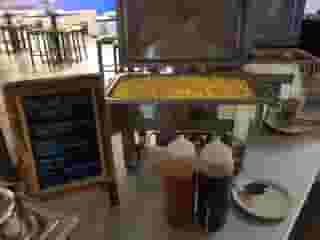 Mac Attack
Mains: House Mac & Cheese

+ Your Choice of Pulled Chicken, Seasoned Ground Beef, or BBQ Pork

+ Toppings: Bacon, Diced Tomatoes, Scallions, Broccoli, Blue Cheese, BreadcrumbsPer Person $11.95Upgrade to Boneless Buffalo Bites (per person) +$2Upgrade to Smoked Brisket (per person) +$3
Sandwiches
You get potato chips + ranch dip and cucumber & tomato salad.

+ All of these Sammies: Steak Bomb Wrap, Chicken Caesar Wrap, Double Decker BLTs, and Holy Guacamole Grilled Chicken

With Your Choice of Side: French Fries or Tater TotsUpgrade Your Side to Onion Rings (per person) +$1
Signature Buffets
Minimum 20 guests.
The Italian Stallion
Choose Your Entree: Meatball Marinara (available vegan), Chicken Parmesan, Vegetable Primavera, Classic Meat Lasagna, or Sausage, Peppers and Onions (available vegan)

+ Penne Pasta and Choose Your Sauce: Fresh Marinara, Vodka Sauce, or White Wine Garlic & Herb

+ Sides: Fried Cheese Ravioli, Caesar Salad, and Garlic BreadsticksPer Person $24.95
Let's Taco Bout It
Choose Your Entree: Pulled Chicken or Taco Beef

+ Toppings: Refried Beans, Lettuce, Pico de Gallo, Jalapeños, Sour Cream, Queso, Cilantro, and Lime

+ Sides: Freshly Fried Tortilla Chips, Fresh Flour Tortillas, Salsa, and Fiesta Salad (spring mix, black beans, roasted corn, pico de gallo, and avocado ranch)Per Person $22.95Upgrade your entree to Pulled Pork (per person) +$2Upgrade your entree to Smoked Brisket (per person) +$3Additional entree per person +$4
VIP Recption
Choose an Appetizer: Hummus Trio or Fruit & Cheese Platter

Choose a Salad: Garden or Caesar (both include rolls)

Choose a Starch Side: Garlic Mashed Potatoes, Rice Pilaf, or Mac & Cheese

Choose a Vegetable Side: Garlicky Green Beans, Roasted Broccoli, or Seasonal Vegetable Medley

Choose Your Entree: Rosemary Chicken Breast with pan gravy, Balsamic Glazed Salmon with fresh basil & roasted tomatoes, Herb-Crusted Pork Tenderloin, or Yankee Pot Roast with carrots & sweet onionsPer Person $35.95Upgrade your entree to Cajun Lime Shrimp (per person) +$3Upgrade your entree to Beef Tenderloin Medallions with red wine braised mushrooms (per person) +$5Additional entree per person +$5
Dessert
Dessert Foodie Stations (Minimum 15 guests)
Breakfast & Meeting Breaks
Minimum 15 guests
Reservations and deposit required. 10% gratuity added to all packages with food. Activities vary by center. Certain restrictions apply. Price does not include tax.