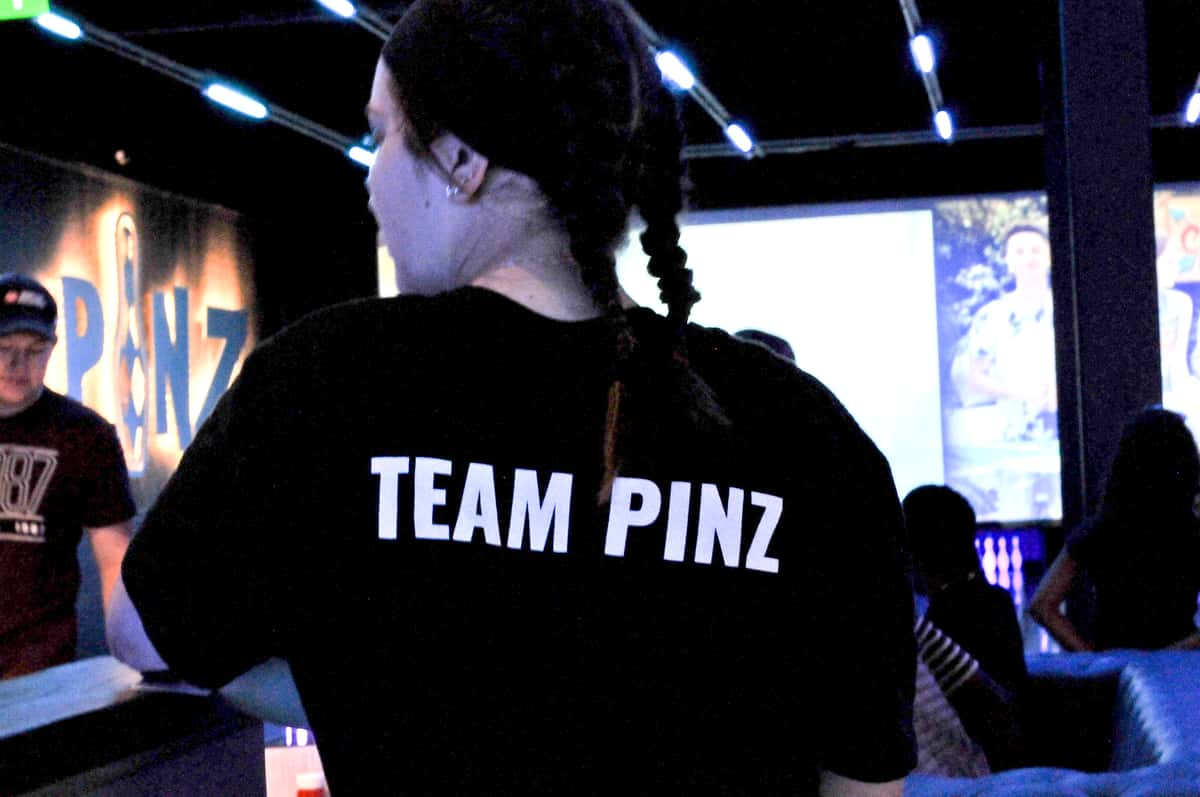 Join the Team!
PiNZ is dedicated to creating and having fun… of all kinds! We are a family-owned and operated business that strives to create unique, memorable experiences for our guests with our high-energy, innovative locations and top-of-the-line staff. We strive to encourage all of Team PiNZ to achieve greatness through customer service, entertainment, and being titans of FUN.
We value teamwork and our management team works side by side with the staff every day. We offer a flexible schedule and opportunities to make more money by working our events. You will receive 50% off food discount, discounted party packages, plus an Arcade Play Card monthly! We love to have employee appreciation events, too! What's better than that?
Here at PiNZ, we love what we do, because we get to deliver fun to guests every day. Join Team PiNZ, where you can eat, drink, bowl, and play every day!
BESIDES WORKING WITH AMAZING PEOPLE, YOU GET SOME AMAZING BENEFITS AS WELL!!!