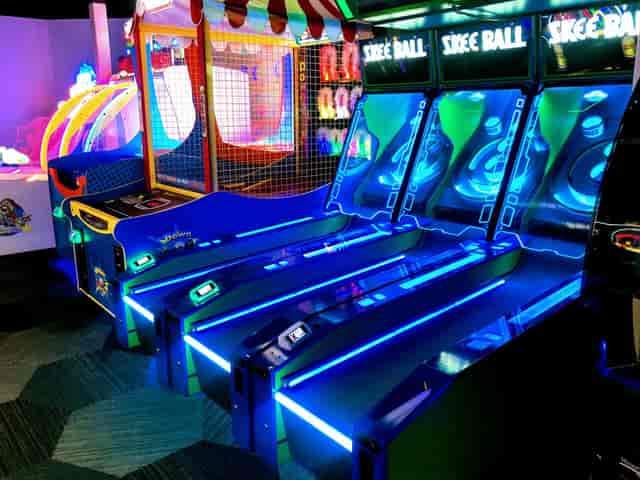 Arcade
Get Your Game On
Locations available: All Locations

Get your game on in the arcade! We have arcade classics like Space Invaders, The World's Largest PacMan and Skeeball, childhood favorites like Mario Kart and of course, cutting edge player experiences like Halo: Firestorm Raven, The Walking Dead, Connect 4 Hoops and more.
Did You Know??
PiNZ Gift Cards double as Play Cards! AND you can earn bonus bucks!

Buy $10 - Get $1 Bonus Free = $11
Buy $20 - Get $3 Bonus Free =$23
Buy $40 - Get $10 Bonus Free = $50
Buy $60 - Get $20 Bonus Free = $80
Buy $100 - Get $40 Bonus Free = $140

No cash, no coins - no hassle! All our arcade, ticket and prize games are controlled by the PiNZ Play Card. You can get one at any PiNZ location - make sure you save it! Although there is a one-time $1 fee for the card, each card is reusable and re-loadable for continuous fun! Your card tracks all your ticket game points, ready for when you make a trip to our Redemption Room to claim victory and pick out your prizes.